Betty and The Baby Boomers
Banner photo on all pages by Bernhard Sanders

Yes, there is a Betty…Betty Boomer, in fact. Her stage presence cements the bonds between the quintet and their audiences. Betty began to perform when Toshi Seeger insisted that she was indeed a singer. According to the Poughkeepsie (NY) Journal, she has"vocal talents clear as a Catskill Mountain stream."


---

Paul Rubeo's clear, effortless tenor is a highlight of the Boomer's sound, while his guitar and bodhran provide the group's rhythmic base. His bodhran style attracts many invitations to sessions when the group visits Ireland, and his kazoo licks have been known to bring the house down.



---

Bassist Robert Bard's career began on the streets and in the clubs of NYC. He graduated from Columbia College, studied at Mannes School of Music, spent 15 years as a composer and music director for CBS-TV, and was nominated for 8 Emmy Awards. Moving to New Paltz, NY, Robert recorded and played on the Boomers' fourth CD; as his bass became an integral part of their music, Robert became the fifth Boomer.

---

Steve Stanne's arranging talents and instrumental work are at the heart of the Boomers' sound. His guitar and Dobro have graced albums by numerous Hudson Valley folk artists. Clearwater's education director from 1980 to 1999, Steve was a leader of the Hudson River Sloop Singers, Clearwater's "house band."


---

Jean Valla McAvoy's voice gleams in the Boomers' mix. Faced with noisy pub patrons in Ireland, she will often sing unaccompanied, hushing the crowd. Her original songs stand out in the band's sets; her own singing of them was singled out as "especially impressive" by Sing Out!




---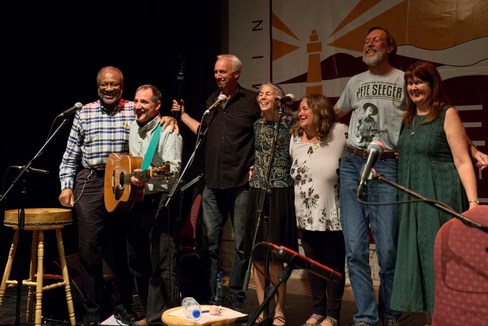 The Bo0mers at the end of a 2014 concert honoring Pete Seeger's memory at the Station House Theatre in Clifden, Ireland, joined by guests Dave Gordon on 12-string guitar/vocals and Lynn Saoirse on harp.
---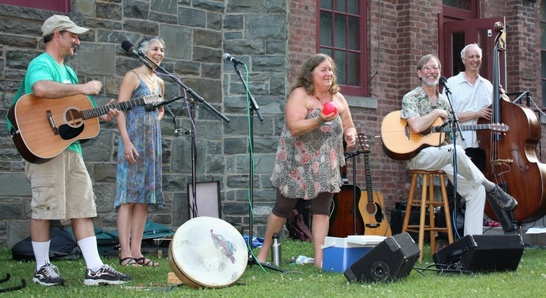 On a hot summer evening in Kingston, NY, in 2013, Betty asks if anyone in the audience wants to cool off...
---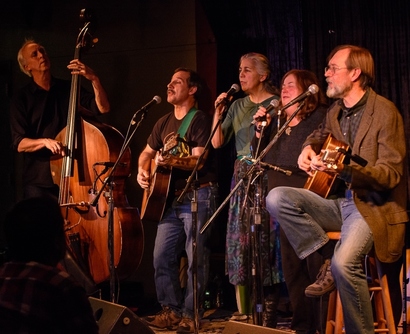 Betty and the Baby Boomers perform at the Eighth Step at Proctor's in Schenectady, NY, in January 2014.
---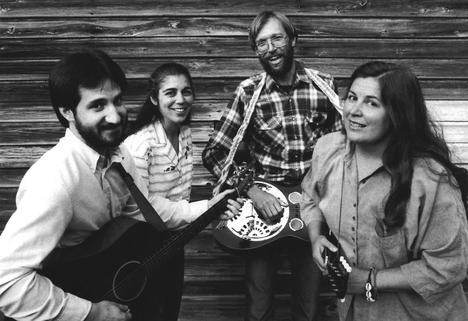 Those were the days, my friend...well, yes, but the Boomers have come a long way and aged well (so they'd like to think) since 1985 when this picture was taken...not least because the group became a quintet with Robert on bass. Maybe we should paste in a picture of him from 1985?!?
---